Bicycle accident lawyer Jason Crawford returns to Vancouver, and likes what he sees.
Recently, I (Bike Law Jason) visited Vancouver after a gap of several years. Having lived around Vancouver many years ago, I have spent an extensive amount of time in the city and been able to go everywhere I needed, or wanted, to travel without ever having to set foot in a car or taxi. This is, in part, one of the reasons that Vancouver is consistently rated one of the most livable cities in the world and tops among all North American cities. And, implicit in this livability, is the great integration of cycling into the daily fabric of city living. Downtown residents and workers can easily commute cross-town utilizing their bikes or quickly get out to friendly, suburban ride routes utilizing the light rail system for one of their legs.
Another eye-opening realization was the degree of safety engineering that went into their newer dedicated bike lanes. Throughout the city, numerous lanes are separated from traffic and allow bi-directional travel along one side of the street. Where the bike lane crosses an intersection, drivers' are alerted to the possible presence of cyclists by green zones painted throughout the intersections.
Vancouver is several years ahead of Denver in planning for safe and accessible bike lanes. The main problem facing Denver riders at present seems to be the lack of safe routes to and from the downtown core. At rush hour, traffic along the designated bike routes is heavy and (and is common today) distracted by cell-phone use. Quite frankly, some of Denver's posted bike routes are incredibly dangerous to ride and accidents happen with such frequency that many people are deterred from attempting to use their bikes as an integral part of their daily transportation options. We need much more local involvement to call attention to the fact that we should be doing more to make our streets safe for cyclists. Until we do, I do not see Denver becoming a truly world-class cycling city.
Even being ahead of the curve, Vancouverites are pushing for a redesign of bike lanes based on the Dutch model, which puts the visibility and safety of cyclists first. By routing cyclists just slightly away from the traffic lanes at intersections (and more towards the pedestrian crosswalk zones), a buffer is created which puts the cyclist in a better location to be seen by drivers before they make their turns.
The vast majority of auto versus bicycle accidents that we see involve a car making a turn either in front of, or into, a cyclist. And the most common comment we hear from at-fault drivers is "I did not even see" the cyclist. This is because cyclists are forced to compete with cars in many urban settings and, where drivers are, by default, looking out for other cars, the presence, speed and direction of a cyclist may not even register with the driver. Pure and simple, it is a case of a driver only seeing what they expect to see.
The design of these Dutch style bike lanes creates awareness in motorists that they should expect to see cyclists in these areas. Even more importantly, the cyclist is more visible to any drivers by virtue or being visually separated from the cluttered background of the traffic lane behind him or her. Hopefully, these minor changes would reduce the frequency and severity of accident for cyclists utilizing these lanes.
Here's a great article on improving city bike lane design with incredible graphics for a "cyclist first" bike lane.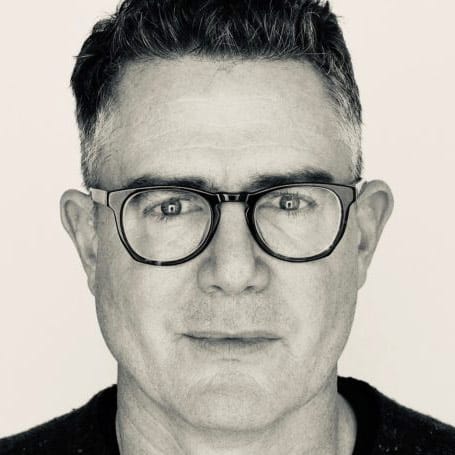 Bike Law founder and bicycle crash lawyer Peter Wilborn has raced, toured, commuted, and ridden his bike daily for fun. In 1998, Peter had a bike tragedy in his own family, realized firsthand the need for lawyers who understand cycling, and devoted his law practice to Bike Law.