Rachael shared her own crash experience, explained what to do after a crash, and sounded the alarm that distracted driving is the biggest threat to cyclists.
October is a big month in the triathlon world, with the Kona Ironman World Championships on the 13th. So it is good news that Triathlete Magazine chose its October issue to focus on bicycle safety and advocacy.
Bike Law Director (and our resident triathlete) Rachael Maney was featured and interviewed in the piece. She shared her own crash experience, explained what to do after a crash, and sounded the alarm that distracted driving is the threat to cyclists.
"Triathlete Rachael Maney felt the car before it hit her. She was training alone for Ironman Arizona on Sullivan's Island, South Carolina, three years ago, when she approached the end of a bike path along her near-daily route. As she merged onto the side of a two-lane road, she noticed the driver of a Mercedes C-Class sedan pulling in 100 yards behind her. Traffic was approaching in the opposing lane, but Maney heard the Benz driver gun the engine in anticipation of passing. "Once the truck in the opposing lane began to accelerate, I knew she was going to hit me," Maney remembers. "She couldn't depart the lane she was in to go around me — so she took me out with the side of her car." In the split second before the crash, Maney braced herself — "as opposed to relaxing my body the way I would if I were in a motor vehicle," she says — and then, a gaping blank. "I do not remember feeling the moment of impact."
"Maney went to the hospital with injuries to her hip, shoulder, and along the left side of her body. Her bike was destroyed. She didn't feel the full extent of her injuries until a few days later. The pain persisted for almost a year, and it still flares up occasionally. Her triathlon season crumbled. "Because of the crash and the extensive physical therapy I needed afterward, I was unable to run for 14 weeks before the race, which had a huge impact on my performance and the quality of my race experience," says Maney, who has been racing for six years."
"And yet, she still considers herself lucky. A recreational cyclist on a beach cruiser witnessed the entire crash and called 911. A police report was filed, and Maney was able to recoup the costs of much of her equipment and medical care."
"For the roughly 2 million triathletes and 100 million Americans who've ridden a bicycle within the past year, Maney's story is chilling but sadly relatable. "There are more of us on bikes now than ever and because there are more people in their vehicles … than ever, it seems to be more of not an 'if' but a 'when' [a car-bike collision] will happen — if not to yourself, then definitely within one to two degrees of separation. That's sort of the experience that we are having," Maney says.
***
"If you've self-cleared yourself medically, it's time to check over your equipment and cover yourself legally and financially, just like you would do following a non-injury auto accident. "Call the police," says Maney, a cyclist advocate and director of Bike Law — a collective of lawyers who represent cyclists. She adds that while waiting for officers, you should collect photo evidence of the car, bike, license plate, and driver. Have your ID ready (always carry identification on rides), get the name and insurance information of the driver, collect any witness contact information, and ask the driver to remain on scene. When officers arrive, make sure to file a police report."
"More than anything else, make sure to accept help— whether that be from paramedics, fire officials, or police. "Going from riding a bike—which is something that you absolutely love, makes you feel empowered, and gives you a sense of freedom and joy—to accepting the role of being a victim can be very difficult," Maney acknowledges, but insurers and lawyers can't help you establish claims without a paper trail."
***
"Within our community, we can sit there and argue about the importance of hi-viz or riding two abreast, or taking the lane, or not coming to a complete stop at a stop sign—and while these are important conversations to have for sure, none of that matters if we're getting plowed over from behind at 70 miles per hour by someone who is checking his Zillow app notification," Maney says. "For a lot of the super close calls that we learn about, the driver is distracted. That's something that, as a cyclist, is completely out of our control. Until there's a stigma attached to distracted driving, the same way that Mothers Against Drunk Driving did for driving while intoxicated, [the statistics aren't] gonna change."
***
To read the full article from Triathlete, click here: Bike Safety_1018.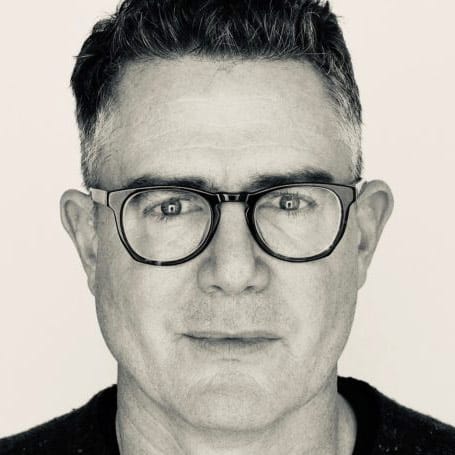 Bike Law founder and bicycle crash lawyer Peter Wilborn has raced, toured, commuted, and ridden his bike daily for fun. In 1998, Peter had a bike tragedy in his own family, realized firsthand the need for lawyers who understand cycling, and devoted his law practice to Bike Law.