Before you get a driver's license, you typically have to take a test that demonstrates your understanding of the rules of the road. This includes the importance of signaling your intentions when you are turning or changing lanes.
Across the United States, bicyclists are required to use signals to let others know what they plan to do. Although these laws regarding bike hand signals are rarely enforced, using hand signals is incredibly important for all bicyclists, as a way to alert others of their intended movements. Learning three basic bike hand signals can protect you from danger and help to prevent bike crashes.
If you aren't using bike hand signals, now is the perfect time to start. Below, we outline the top three signals that you need to know to stay safe on the road and ensure predicting riding.
Why Are Bike Hand Signals Important?
In 2015 alone, more than 1,000 bicyclists died and almost 467,000 bicyclists suffered injuries in accidents and crashes. While there are many possible causes of these accidents, like potholes and poor road conditions, many crashes occur because of misunderstandings between motorists and cyclists.
Bike hand signals are a way to reduce the risk of being hit by a car. While there is still a chance of a motor vehicle driving carelessly and hitting you while you're on your bike, signaling your intentions can make this possibility less likely.
Beyond motorists, learning signals is vital to the safety of other bicyclists. If you're group riding in a peloton or simply in an area where a lot of people are cycling, using hand signals can warn them of your intention to stop, slow down, or turn – giving them the time that they need to react appropriately.
The Bike Hand Signals That You Need to Know

Below are three primary bike hand signals that you should use. For each, make sure that you look back quickly and make eye contact with others on the road. This gives you a better idea of what is happening on the road around you – and increases the likelihood of them noticing your signals.
When possible, signal about 100 feet before you intend to turn or stop. This gives other drivers and cyclists time to react and gives you the chance to put both hands back on the handlebars as you turn or stop. Hold the signal for about 3 seconds before making your turn or coming to a stop.
Left Turn
To signal a left turn, fully extend your left arm out to your side. Make this signal approximately 100 feet before you turn, to alert others and so that you can get your hands back onto your bike as you turn.
---
Right Turn
There are two ways to signal e a right turn. The first, and most frequently used, is to simply extend your right arm out to your side – just as you would for a left turn, on the opposite side.
Some states do not allow this type of signal. Instead, to signal a right turn, extend your left arm out to the side and turn your arm up at a 90-degree angle. Whichever method you use, be sure to make the signal about 100 feet before turning, and leave your arm extended for about 3 seconds.
---
Stop

The most common hand signal used by cyclists is the "stop." This signal is necessary because – unlike motor vehicles – most bikes don't have brake lights. To indicate that you are stopping or slowing down, simply extend your left arm out, and bend your arm down at a 90-degree angle, with your hand open.
Hurt in a Bike Crash? Reach Out to the Bike Law Network  Today.
There are few things more devastating to a cyclist than being injured in a bike crash. After being struck by a car, you may be dealing with painful physical injuries as well as ongoing trauma. We can help.
The Bike Law Network isn't a law firm. Instead, we are a network of independent lawyers and law firms, all of whom share a passion for cycling. Reach out to us today at 1-866-370-8796 to get connected with a Bike Law Lawyer today.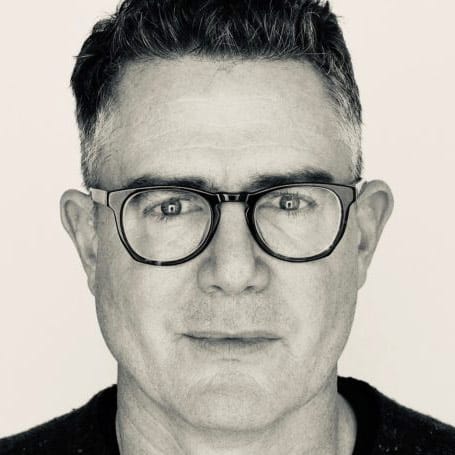 Bike Law founder and bicycle crash lawyer Peter Wilborn has raced, toured, commuted, and ridden his bike daily for fun. In 1998, Peter had a bike tragedy in his own family, realized firsthand the need for lawyers who understand cycling, and devoted his law practice to Bike Law.